ONE STOP DESIGN & PRINT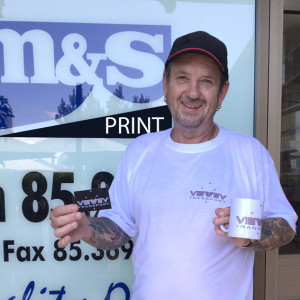 Big thanks to Brett from VIEWEY TRANSPORT for modelling his new business merchandise!
We think he looks sharp in his T-shirt, business card, stamp and mug, all designed and produced in house by your marketing and printing specialist M&S PRINT.
Place an order with us in the month of April 2016 and receive your FREE personalised mug with your business logo or your favourite piccy on it!
*conditions apply
Creative or business projects – we love to help you look good!